Evangelia Kranioti
Guest photographer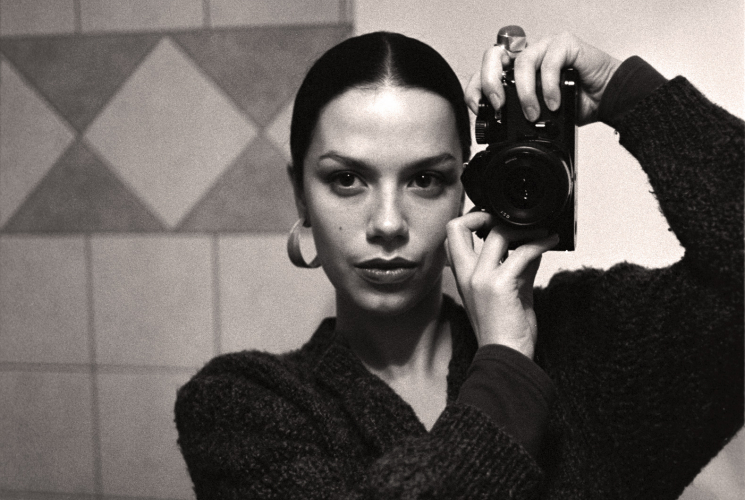 Evangelia-Kranioti © Evangelia-Kranioti
In 2016, Evangelia Kranioti received two Iris Awards from the Hellenic Film Academy for her first feature-length documentary film, Exotica, Erotica, Etc. (2015, 73' Berlinale Forum) selected in several international festivals (IDFA, BFI London, Göteborg IFF, IDF Thessaloniki, Karlovy Vary IFF, Sarajevo IFF, etc.) where it won numerous awards (Emerging International Filmmaker Award at Toronto Hot Docs, Audience Award at the Créteil Women's Film Festival, Fathy Farag Critics' Week Award, Cairo FFI among others).
His second documentary Obscuro Barroco (2018, 60' Berlinale Panorama) received the TEDDY Jury Prize in Berlin, the FELIX Prize at the Rio de Janeiro Film Festival, the Best International Documentary Award at the Guanajuato IFF, and two Iris Awards from the Hellenic Film Academy, among many other awards.
In July 2019, her solo exhibition Les vivants, les morts et ceux qui sont en mer at the 50th Rencontres d'Arles was acclaimed by the international press and received the Madame Figaro / Women in Motion award. Currently, Evangelia Kranioti is working on her first feature-length fiction film, in parallel with a cinematic tribute to her hometown, Athens.
Magic hour
SMALL BASIN Rue de la Mer, in front of the Olympic Swimming Pool.
Evangelia Kranioti offers unexpected portraits and unusual stagings, echoing her world, sometimes baroque, often mysterious.
Evangelia Kranioti is a Greek artist and director living in France. She studied law (National University of Athens), visual arts (École nationale supérieure des arts décoratifs de Paris) and cinema (Le Fresnoy - Studio national des arts contemporains, Atelier Scénario de La Fémis). His work encompasses photography, video and installation.
Deauville and the Norman territory are virgin places because they are totally new to me, at the antipodes of those where I usually choose to photograph. The privileged context of the Festival Planches Contact's residency allowed me, after several long-term projects, to serenely explore my creative process, out of emergency. It is almost a challenge that I threw myself, around a "neutral" subject, with the only constraint being to bring out a world of my own, in a territory that is not my own. Evangelia Kranioti
Instagram: @evangeliakranioti