Martin Parr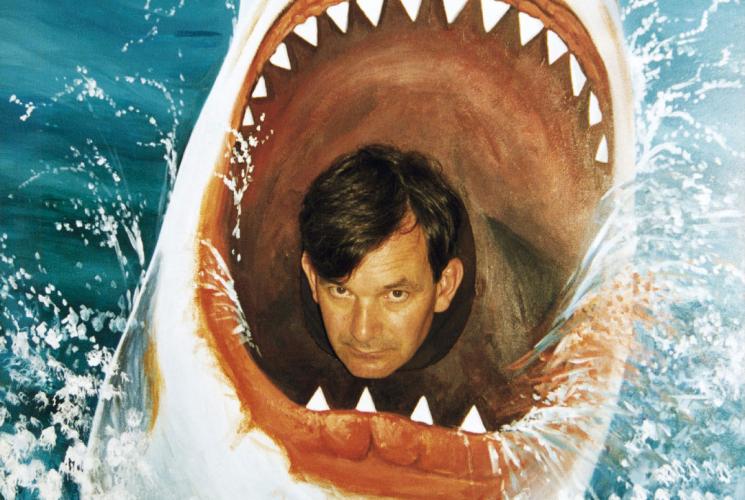 Self-portrait, Benidorm, Spain, 1997 © Martin Parr Collection / Magnum Photos
Martin Parr is one of the most famous documentary photographers of his generation. With more than one hundred books and about thirty others published by him, his photographic legacy is already established. Martin Parr also acts as curator and editor. He has curated two photographic festivals, Les Rencontres d'Arles in 2004 and the Brighton Photo Biennial in 2010.
More recently, he curated the exhibition "Strange and Familiar" at the Barbican Center in London. Martin Parr has been a member of the Magnum agency since 1994 and was its President from 2013 to 2017. In 2013, he was appointed Associate Professor of Photography at the University of Ulster, Northern Ireland.
Martin Parr's work is included in the collections of major museums such as the Tate, the Centre Pompidou and the Museum of Modern Art in New York. In 2017, Martin Parr established the Martin Parr Foundation. In 2019, the National Portrait Gallery in London hosted a major exhibition of his work entitled "Only Human".
Our neighbours the English
THE BEACH in front of Place Claude Lelouch
After Koto Bolofo, invited for the 2019 edition of the festival, it's Martin Parr's turn to be displayed in giant format on the beach of Deauville, with the exhibition "Nos voisins les anglais".
Between 1982 and 1985 Martin Parr directed The Last Resort, a work about holidays for families with modest incomes in New Brighton, a declining seaside resort near Liverpool. With irony, sarcasm, and sometimes tenderness, he recounted the transformation of lifestyles and the development of the consumer society. This series, published and presented at the Rencontres d'Arles in 1986 and now "cult", was to launch Martin Parr's brilliant career and at the same time mark an important change in and for photography, with the affirmation of both colour and a new tone in the language of documentary.
Since then, his gaze, often balancing between humour and sarcasm, has spared few destinations - cities or beaches - preferred by mass tourism around the world. Today, Parr is a major and original figure in contemporary photography and at the same time one of the most popular. In this year marked by the Brexit, Planches Contact wanted to make a nod to England with iconic photographs by Martin Parr and by devoting an exhibition to him for the first time in Deauville. Laura Serani's choice was mainly focused on her images from the 80s and 90s which made her discover and which tell the story of life on the beach with irony but also with tenderness.
The difference between the images, so British, taken on the English coast and the reality of the mythical French beach of Deauville is increased by the time gap, between the customs and clothes of the time and those of today. All this inspires a certain nostalgia for those years, when Martin Parr was a blast in the world of photography, but also, already, a nostalgia for pre-Brexit?
By presenting holidaymakers, bathers and walkers, on the beach, in a giant and colourful installation, the trompe l'oeil effect is created, with a strange face to face with our neighbours - since this year a little distant - the English.

The site:www.martinparr.com
Our neighbours the English