Todd Hido
Guest photographer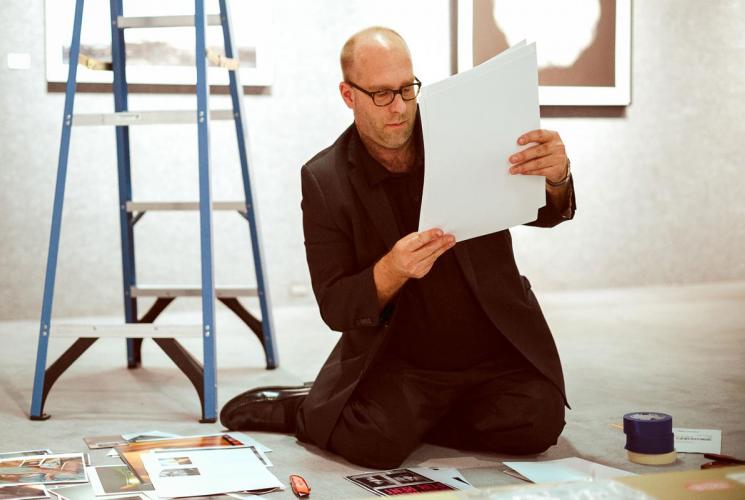 Todd Hido © Todd Hido Gallery, The Girls of Calvary
Todd Hido is a Bay Area artist whose work has been published in Artforum, The New York Times Magazine, Eyemazing, Wired, Elephant, FOAM, and Vanity Fair. His photographs are in the permanent collections of the Getty, Whitney Museum of Art, Guggenheim Museum, New York, San Francisco Museum of Modern Art, Young Museum, Smithsonian, Los Angeles County Museum of Art, as well as in many other public and private collections.
Author of more than a dozen books, including the important monograph Excerpts from Silver Meadows, published in 2013, Intimate Distance: Twenty-Five Years of Photographs, a Chronological Album published by Aperture in 2016. His latest book, Bright Black World, was published in 2018 by Nazraeli Press. Todd Hido is also an avid collector of photographic books and his collection was recognized as one of the largest in the world in 2018 by Random House (Bibliomania: The World's Most Interesting Private Libraries).
And then there were the birds
THE VIEWPOINT (Salle Parquet) - Place des Six Fusillés, at the corner of Boulevard de la Mer and Rue Tristan Bernard, next to the Olympic swimming pool
Arriving in February in Deauville and returning to San Francisco just before confinement, filled with the northern lights in winter, Todd Hido sublimated landscapes and young women, always in the footsteps of memories and primitive images.
Todd Hido, an American photographer born in 1968, pursues during his long journeys the search for images that relate to his own memories. With a very particular use of colour, Todd HIDO suggests an instability behind the appearance of the landscapes and situations he photographs. Author of several books, his images are in the collections of important American museums; he is represented in Paris by the prestigious gallery Les Filles du Calvaire. During his residency in Deauville, he surveyed the Norman countryside and staged models in a particular light, inspired by that of the painters of the North and Flemish painting.
When I was asked to participate in Planches Contact, I immediately seized the opportunity. I had already visited the Normandy region because I had seen images that made me want to take pictures there. During my recent stay in February, to take pictures for the festival, it was really wonderful to benefit from the assistance and advice of the locals to guide me to places that I would not have been able to discover if I had been alone. But as with all photography, what you stumble upon by chance is often what you were looking for - except that you didn't know it until you saw it. I often try to visit new places in the winter because I like this inclement weather, and the gusts of wind from the English Channel have never disappointed me. I have found a dark and mysterious atmosphere that suits the one I try to capture in my photographs. And then there were the birds - which I have always hunted with my camera but, in a way, only at Deauville, they merged into the right composition.

Todd Hido
The site:www.toddhido.com
And then there were the birds