Workshop with Philippe Chancel and Leica Akademie
Get as close as possible to his photographic writing!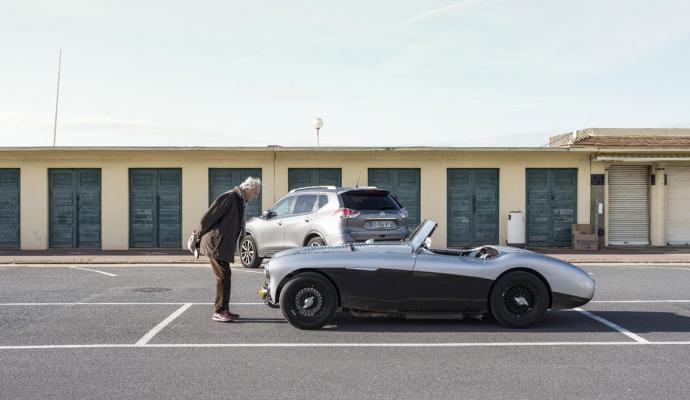 Philippe Chancel for the Deauville festival Contact 2020 Boards
Informations pratiques
From Saturday 17 October to Monday 19 October 2020
---
Au Point de Vue
---
From 5 to 10 participants
---
Mandatory registration
---
Over these three days, each participant will learn in reporting conditions, to get as close as possible to his or her photographic writing and visual grammar to build a story.
In order to do so, we will pay attention to the modus operandi and its technical needs (focal length, shutter, diaphragm...) as well as to the composition, so that the process of image creation corresponds to the expectations of the participants, both in terms of content and form, the final objective being for each and everyone to reach a significant qualitative step on the aspects that touch on technique, aesthetics, and documentary ethics.
In Deauville, as all along the Normandy coast, events are incessant, activities are numerous, and leisure activities are a true art of living: hotels, beaches, casino, horse riding, well-being, architecture and heritage, water sports, tennis, golf and miniature golf, etc... The Duke of Morny, nephew of Napoleon III, a colourful character and shrewd businessman, celebrated the empire in his own way by creating Deauville from scratch. The legend of the prodigious seaside resort was built around this founding myth which became reality and which gives the impression of an almost too perfect movie town that we still know today ;
We will approach the shooting phase as imposed figures, with their constraints inherent to the place, but also potentially open to multiple stories to be told, whether personal or distant, seeking to account for or escape into a fiction but which will remain attached to the realities of the context.
Editing and post-production work in a photo workshop will follow for each one. Each corpus, in 10 photos, will be confronted to the gaze of all, so that their status as images and the relevance of the desired narrative can be debated.
For more information and registration to the Workshop in partnership with Leica
Go to theParticipate in the event linkin the practical information above.