Charity photo auction photo4food foundation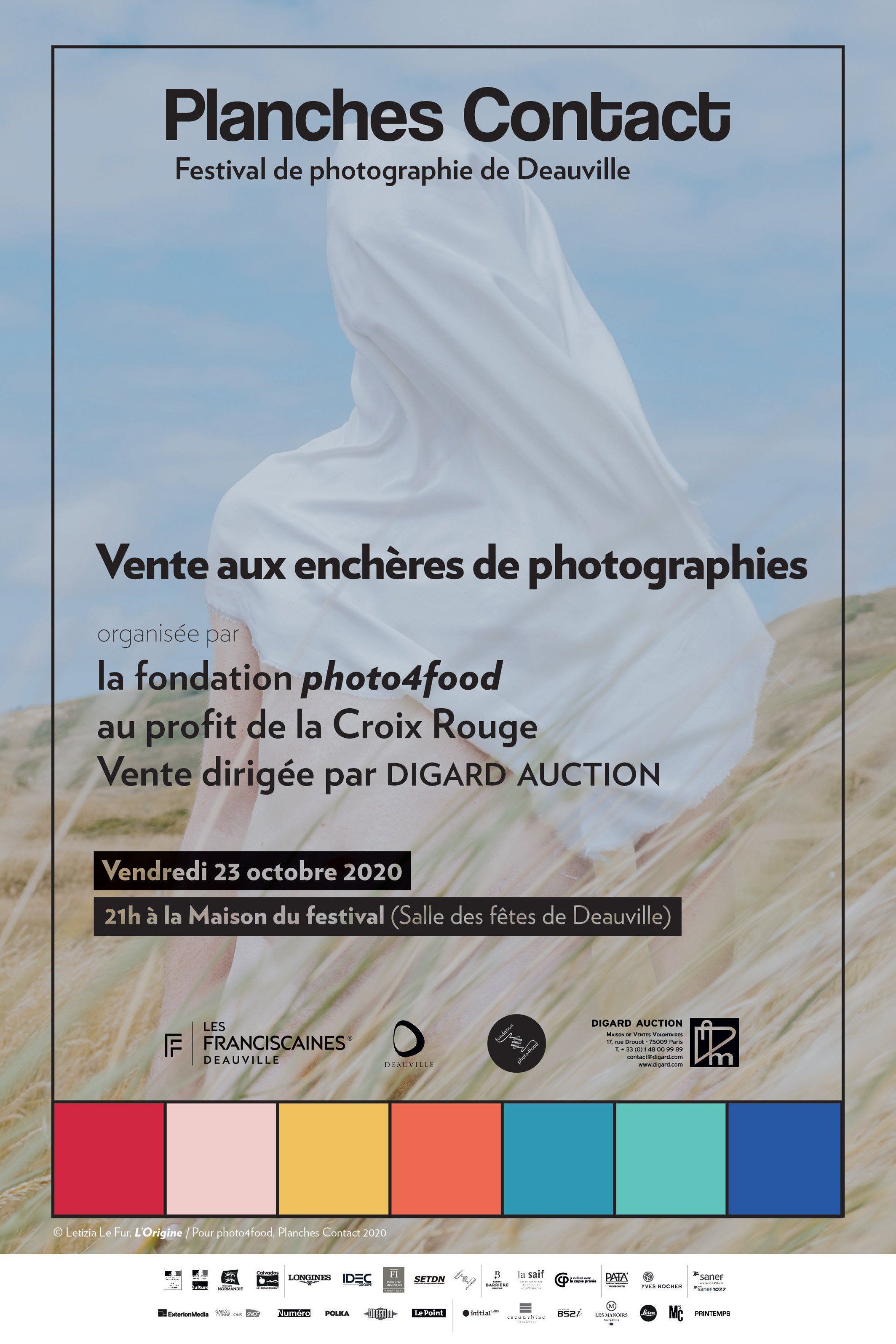 Letizia Le Fur, The origin, for photo4food Contact 2020 Boards
Charity photo auction, photo4foodfoundation
A new installation is taking place this year on Deauville beach as part of Planches Contact, Deauville photography festival. Four photographers, Charlotte Bovy, Thomas Dhellemmes, Letizia Le Fur and Anaïs Tondeur, who came in residence, will be exhibited thanks to the young photo4food foundation, a new partner of the festival committed to photography and the fight against poverty. Their photos will be sold at an auction for the benefit of the Red Cross on Friday 23rd October at the Salle des fêtes / Maison du festival.
To find out more about the photo4food foundation: www.fondationphoto4food.com
---
photo4foodauction
Maison du Festival (Deauville Festival Hall)
On October 23rd at 9pm, an auction of photographs is organized by the photo4food foundation for the benefit of the Red Cross and directed by Digard Auction.