Nadine JESTIN
Young Talent Springboard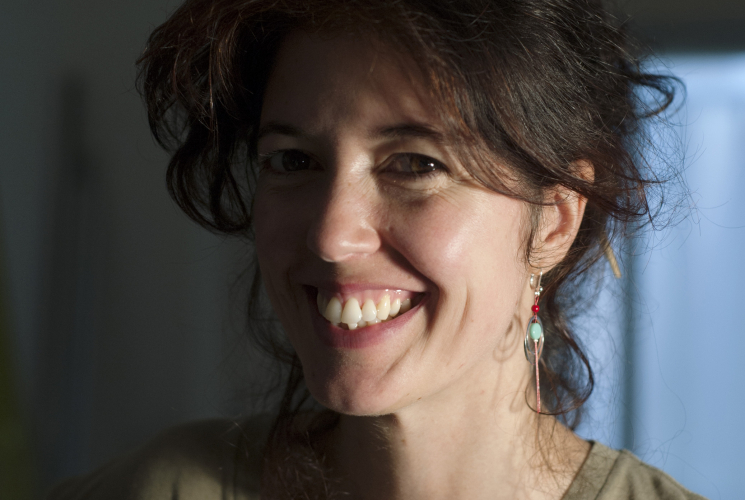 Nadine Jestin © Manu Munoz
"I had nothing in mind for photography, except for these cameras that were given to me throughout my life by the people who mattered. It is to tourism that I devoted my studies and my first professional chapter for twelve years. When the call of the image became too strong, I changed course, armed with my desire and a CAP photo obtained late.
I joined the Hans Lucas platform in 2017. For the past four years, I've devoted myself entirely to photography. Between contortions and discoveries, I draw my photographic approach. It is built around the autobiographical narrative (texts and photos) and poetry in the ordinary. Photography is for me a form of outlet as much as a form of sharing.
I now enjoy seeing my photos come to life on different supports: books, photographic objects and fine art prints under old frames. I am 39 years old, I am from Brest and after a long stay in Paris, I now live in Marseille".
Nadine Jestin
Flagrante delicto
THE VIEWPOINT - Place des Six Fusillés, at the corner of Boulevard de la Mer and Rue Tristan Bernard, next to the Olympic swimming pool
An autobiographical work on the theme of emotions as faithful as they are fickle, following us everywhere, all the time. Nadine Jestin gives us the colour of the landscapes and the depth of the experiences she lived during the residency.
The courage to lay bare. The audacity and risks of the job. The asphyxiation and other mischief of the mind. The ambivalence of luck. The melancholy of impermanence. Doubt and constancy. Fear of the big bath. The hope of encounter. The frustration of the lawn. The wave at the soul of a foggy day. The comfort of cotton. The chameleon-pink confusion. The power of spinning. Travelling in your emotions instead of running away from them. Going around them, drawing their contours.

Nadine Jestin
Networks :
Sites : www.nadinejestin.fr
Facebook : NadineJestin Photography
Instagram: jestinadine