Nikos Aliagas
Guest photographer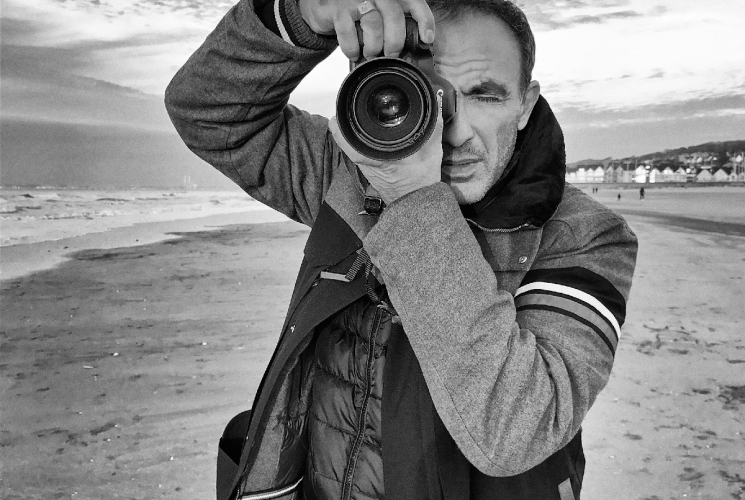 Nikos Aliagas © Nikos Aliagas
Nikos Aliagas was born on May 13, 1969 in Paris. After studying modern literature, in parallel with his work as a journalist, he developed various activities in the cultural fields (music, cinema, photography, etc.). Since 2012, he has been exhibiting regularly and in particular at the Conciergerie in Paris, at the Rencontres d'Arles, and in 2019 at the Musée des Beaux-Arts in Bordeaux.
Author of several books, including Allez voir chez les Grecs (published by Jean-Claude Lattès in 2003) and Carnet de route d'un immigré (published in Greece by Electra) in 2007, he will publish a book of photos taken with his mobile phone, Nikos now (published by Acanthe) in 2011. His latest publication, L'épreuve du temps, was published in 2018 by La Martinière.
The game is another
HOTEL NORMANDY BARRIERE (Hall of the Hotel) AND SQUARE FRANCOIS ANDRE 38 rue Jean Mermoz - 14800 Deauville
During his residencies, Nikos Aliagas invested Deauville like a whirlwind, with his enthusiasm, his curiosity and his photographic work turned towards others.
Deauville and its region on the edge of the horizon. I observe the mysterious symmetry of the place, everything seems to have its place, in a protective space-time, as a kind of resistance to the natural elements. Between dunes of a day and masks of misfortune, I cross the faces of those who walk carefully on the boards, they now move forward without contact. (…)

The "game" is another, and there is something unreal about these superimposed slices of life in the decor. I like the cinematic atmosphere that Normandy naturally imposes, even the man serving you a glass of champagne in the palace looks like he's straight out of a movie. At the Casino we don't play anymore, we wait for it to pass. You don't know if the story ends or if it (re)begins, you don't know who's the protagonist and who's the extra. In this period of time where each sequence is suspended, we learn to live with our solitude again.

Nikos Aliagas