Riverboom
Guest photographer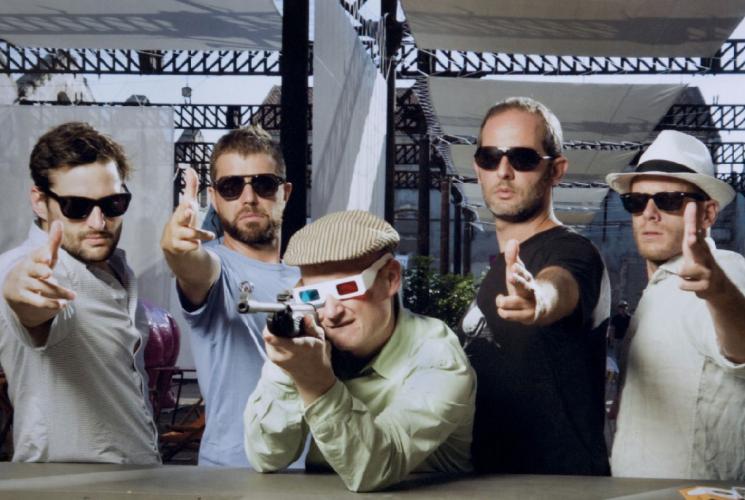 © Riverboom
Riverboom is a team founded by war reporters on a moonless night in north-western Afghanistan, in an infamous valley infested with wolves, bandits and fleeing Taliban. This is the valley where the Boom River flows.
The collective has published several collections of travel guides, Baechtold's Best, classifies into visual families unusual destinations, such as the North Pole, Afghanistan... The Versus collection organizes humorous and improbable visual competitions between two cities.
Big kisses from the Côte Fleurie
BOARD BEACH CABINS, OLYMPIC SWIMMING POOL (OUTDOOR)
Funny and iconoclastic observer of society, the Riverboom collective returns this year with a post-confinement surprise spot: "Big kisses from the Côte Fleurie", to be discovered with the festival?
After a remarkable visit to Deauville in 2019, Riverboom, a group of Swiss Italian photographers and journalists, returns this year with a wink of the eye in the same spirit of benevolent provocation.
The project was born towards the end of the Covid virus period, when everyone stayed locked up at home and contact between people was practically nil. In Deauville was shot Claude Lelouch's famous film Un homme, une femme, whose emblematic poster illustrates a passionate kiss between the two protagonists, Jean-Louis Trintignant and Anouk Aimée. To all the passionate kisses that have been exchanged on the French coasts, to lovers of all ages, nationalities and sexual preferences, is dedicated the Riverboom project "Gros Bisous", commissioned by the Festival Planches Contact.
Taken with a light that reminds us of the cinematographic atmosphere, the kisses of the protagonists of the Riverboom collective's photographs seem to remind us that love never stops. The cliché of a couple's kiss on the beach becomes an emblematic image of a period that we can hardly forget.
Big kisses from the Côte Fleurie