The 25th Longines Hour
Photo contest open to all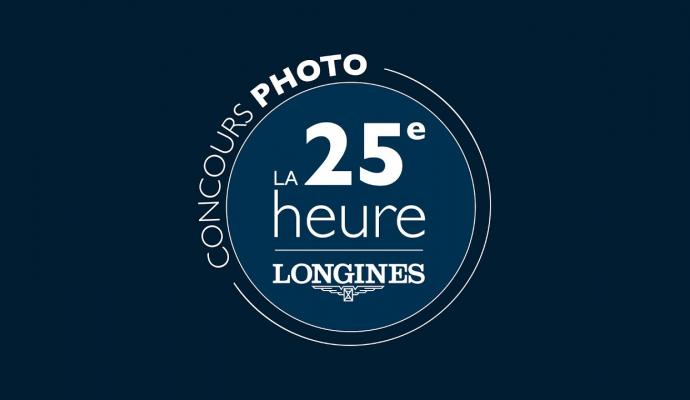 Informations pratiques
Saturday 24 October 2020 - 11:45 pm
---
Villa le Cercle - 1, rue Jacques Le Marois - Deauville
---
Saturday October 24th
11:45 p.m.: welcome of participants* at the Villa Le Cercle,1, rue Jacques Le Marois - Deauville.
00.00 am: Top start* of the photo competition La 25e heure Longines
00:00 to 1:00 am: Deposit photos* as a digital file at the Villa Le Cercle and confirm your registration.
---
Sunday, October 25th
12:00 pm: Award ceremony* for the winners at the Villa Le Cercle.
---
La 25e heure Longines, a photo competition associated with the Festival Planches Contact, is open to all. It takes place during the opening weekend, on the night of 24th to 25th October. The photos of La 25e heure Longines are then exhibited at the Point de Vue for the duration of the festival.
Photograph Deauville during the extra hour offered each year by the changeover to winter time, between midnight and one o'clock in the morning. The subject is free, as long as the photo is taken in Deauville: the competition allows everyone to give their own vision of the 25th hour.
The top start* of the contest is given from the garden of the Villa le Cercle where all the participants meet (from 11.45 p.m.).
After midnight, everyone can deposit their digital files at the Villa le Cercle*. The image is then edited during the night and displayed the next morning for submission to the jury. All the photographs are presented from Monday 26 October until the end of the festival at the Point de Vue.
The jury, under the chairmanship of Sarah Moon, comments, classifies and selects last night's image production.
Every year, the 200 amateur or professional photographers, in couples, families, groups or solo, who take part, give their imaginary perception of the "25th hour" in Deauville. No conditions are required other than pre-registration on the site or on site at the Villa Le Cercle, after the launch of the contest, at the same time as you submit your photo.
For the results, the three winners will be designated on Sunday, October 25 at 12:00 noon in the presence of the members of the jury at the Villa Le Cercle.
All the photographs taken during the competition will be presented from Sunday 27 October until the end of the festival at the Point de Vue.

WIN
The 25th Longines Hour Contest has prizes offered by its partners. For the third consecutive year, the Longines watchmaking brand is associated with the event, alongside the PATA France Committee (Pacific Asia Travel Association) and the La Gacilly Photo Festival.

1st Prize: -
2nd Prize : -
3rd Prize : -
---
*In compliance with the health standards in force, access limited to registered participants only and wearing a mask is compulsory.